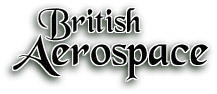 The site at Brough dates back to 1916 when the Blackburn Aeroplane & Motor Company built a new factory here. The company flourished through the war years and the proximity of the River Humber meant the factory was ideally situated for the launching of seaplanes. The company's reputation grew and in 1939 became Blackburn Aircraft Ltd. Orders declined following the end of WWII and in order to survive the company took on all kinds of non-aviation work, even making bread tins for the local Jackson's Bakeries in Hull.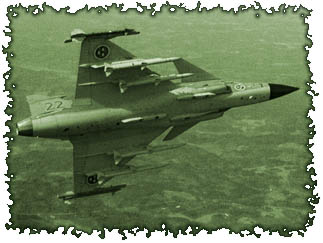 In 1949 the company amalgamated with General Aircraft Ltd and in 1955 won a contract to supply a new aircraft to the Fleet Air Arm. The NA39 was a low level fighter bomber, later to be known as the Buccaneer, which went into service with Royal Navy in 1959. The first aircraft of its kind in the world, it was a great success for the company, dominating factory production for 19 years. The Buccaneer flew its last operational missions during the Gulf War prior to its postponed decommissioning in 1991/2. Pictured above is the Gripen, being developed as a joint venture with Saab.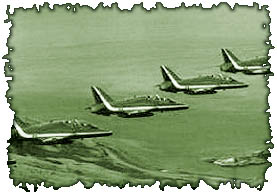 In 1960 the company became the Hawker Blackburns Division of of the giant Hawker Siddeley Aviation Combine which in 1965 became simply Hawker Siddeley, Brough, and later part of the British Aerospace Kingston-Brough Division. One of the company's best known aircraft is the Hawk or T45, seen the world over as part of the RAF aerobatic display team The Red Arrows (pictured left, flying over Cyprus). Another famous aircraft whose origins can be traced back here is, the Harrier, a VSTOL (vertical/short take off and landing) multi-role fighter. The Harrier's vertical take off is a stunning sight, but to see 6 tonnes of fixed wing jet fighter hover, and even fly backwards is truly awesome.